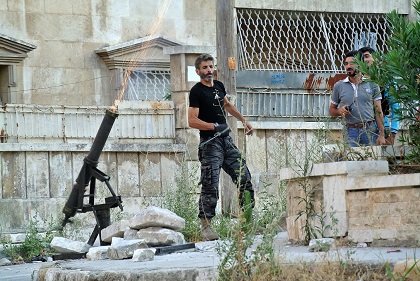 A mortar is launched in Aleppo. Syria Crisis: Ammar Abd Rabbo is a photographer that just returned from Aleppo. This was his third trip from Aleppo, Syria.

Stories this photo appears in:

Obama's approval rating on foreign policy is down, and a poll shows U.S. war weariness
President Barack Obama's war drums continue to beat, but an offhand comment from Secretary of State John Kerry has set in motion a diplomatic effort by Russia -- seized on at the United Nations -- to ward off a U.S. strike on Syria in favor of mediation.