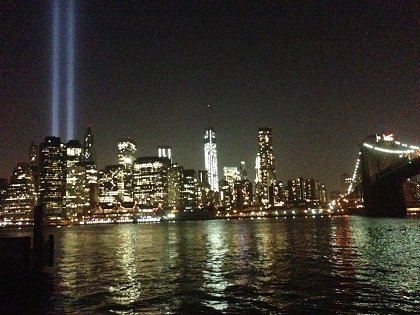 The "Tribute in Light" will return for one night as a tribute to all those who were lost on September 11th. The lights are located at West and Morris Streets in lower Manhattan. The lights will be on beginning at sunset on September 11, 2013 and fading away at dawn on September 12th. There will be no formal program. The beams of light are tested the night before September 11th.

Stories this photo appears in:

'Our hearts still ache,' Obama says
A bell tolled, ground zero fell silent.