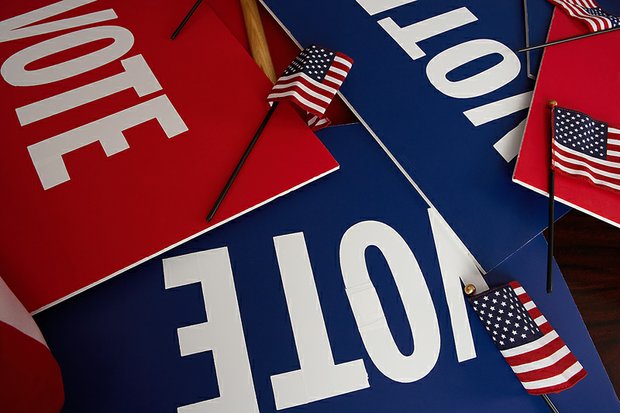 Stories this photo appears in:

The National Newspaper Publishers Association (NNPA) proudly asserts that, "We are the authentic voice of Black America." We must use that voice as an urgent clarion call for a massive, historic and unprecedented Black American voter turnout on November 8, 2016 across the nation.

This is a call for all eligible black folks to register and vote in every election from now until eternity, so we can stop the rallies, marches and demonstrations related to voting.

The Annapolis City Council is seeking three volunteers, unaffiliated with the Republican or Democratic political parties, who are interested in serving on an Ad Hoc Committee to study the 2013 municipal election.

June 3, 2014 is the deadline to register to vote
Important deadlines for the upcoming 2014 Gubernatorial Primary Election are approaching.

The 2014 election year should be a voting "payback" year for Black America. Elected officials and politicians across America who have voted and acted against the economic, political and social interests of the Black American community should be voted out of office in the November 2014 midterm elections.

On Thursday, March 27, 2014 local women's organizations will bring together the candidates in Maryland's most high profile races for a Town Hall Forum at Morgan State University in Murphy Fine Arts Center from 6.30 p.m. to 9.30 p.m.

It's so silly for black people to fight over the Democrats and Republicans when it is counterproductive for us to be enslaved by either party. Between the late 1800s and the early 1900s we voted nearly 100 percent Republican.

Carl O. Snowden, the convener of the Caucus of African American Leaders (CAAL) announced that African American leaders in the City of Annapolis are making an all-out effort to ensure that African Americans vote in the Annapolis City Primaries on Tuesday, September 17, 2013.