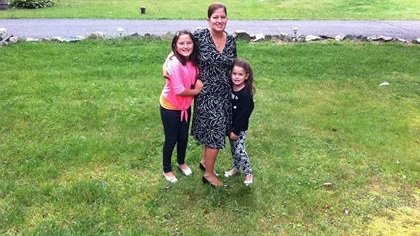 Darlene Freire-Geller says teaching Spanish to her two youngest daughters, Emily (8) and Hailey (4), "just didn't happen." Freire-Geller, who is a second-generation American, knows Spanish but speaks English at work and at home. Her husband, Ira, only speaks English.
Stories this photo appears in:
Some Latinos feel there's no need to speak Spanish
It's no secret that more and more people are speaking español in the United States, but what you probably didn't know is that in the future more of those Spanish speakers will not be Hispanic.