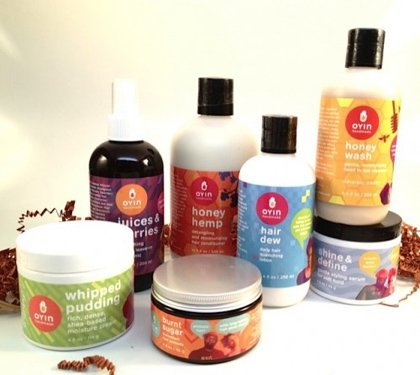 A variety of all-natural body-care products from Oyin Handmade, which are available at Target Stores. Oyin Handmade is owned and operated by Charm City husband and wife team Pierre and Jamyla Bennu. Jamyla Bennu began creating homemade hair and body products in 2001. Oyin Handmade products are designed with a focus not only on aesthetics and styling, but the nourishment and health of hair and skin.
Stories this photo appears in:
Pierre and Jamyla Bennu have reached one of their primary business targets.