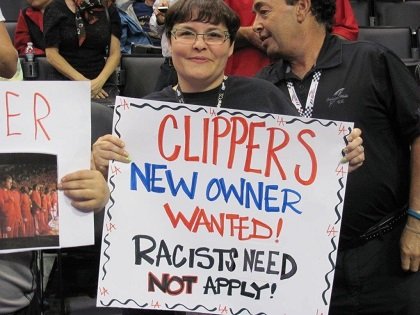 Fans hold signs supporting the Los Angeles Clippers before their win against the Golden State Warriors, Tuesday, April 29, 2014.

Stories this photo appears in:

The racist views of Donald Sterling, the owner of the Los Angeles Clippers NBA team have been well known for years.

"You go to Israel, the blacks are just treated like dogs," the Guy Who Sounds Like Sterling said on the recording leaked by Somebody Perhaps His Mistress.