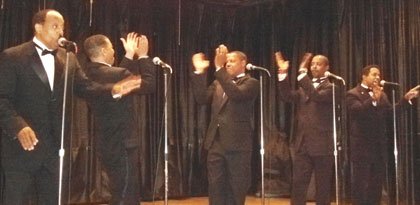 "The Palovations," Motown group with Triple Treat, Vision Band and others will do a tribute to Motown & the Philly sound will perform at the newly renovated Arch Social Club, 2426 Pennsylvania Avenue on Sunday, August 3, from 55-10 p.m. For tickets and information, call 410-905-0169.

Stories this photo appears in:

Hello my friends! How are you? The weather has been great hasn't it? I know my "Boo-Boo" and I have been enjoying it. I have so much to tell you this week and I hope that I will get it all in.