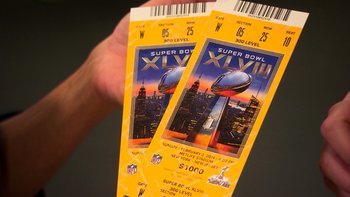 Photos of tickets to Super Bowl XLVIII on Sunday, February 2, 2014. The Seattle Seahawks face off against the Denver Broncos.

Stories this photo appears in:

Prior to Sunday's Super Bowl, I told anyone who would listen that I like both the Denver Broncos and the Seattle Seahawks, so I wouldn't be terribly disappointed regardless of who won the game.

Super Bowl XLVIII started out bad for the Denver Broncos. The Seattle Seahawks made sure it got worse.