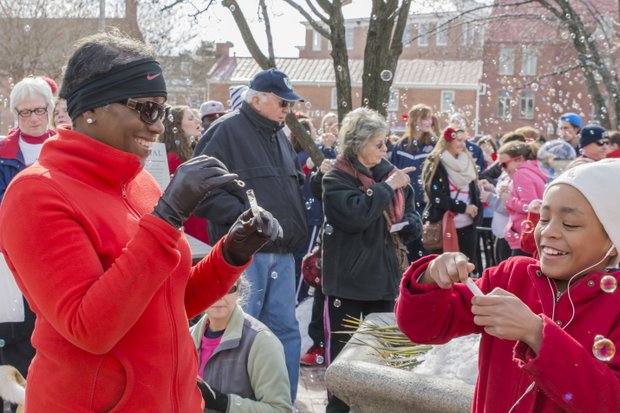 Beryle Downs and her granddaughter Rian Cully blow bubbles every 33 seconds to symbolize how frequent heart attacks occur in America. The Heart Health Foundation 'painted the town red' with a Heart Walk parade to promote Heart Health Month on Saturday, February 1, 2014 in Annapolis. According to the Centers for Disease Control and Precvention (CDC), about 600,000 people die of heart disease in the United States every year—that's one in every four dealths.

Stories this photo appears in:

The Heart Health Foundation's mission to paint the town red for the month of February got off to a celebratory start on Saturday, February 1 in Annapolis with a heart walk parade that covered several city blocks before winding down on Main Street.