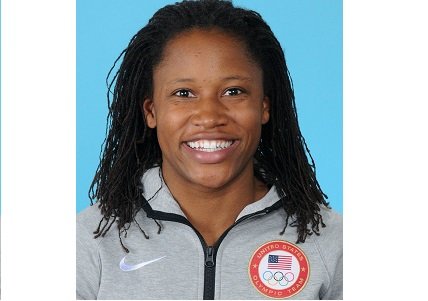 Lauryn Williams, a gold medalist in the Summer Olympics, is a member of the U.S. Winter Olympics team as well. She is competing in the women's bobsled with Elana Meyers.
Stories this photo appears in:

Does anyone know how to say "Did that really just happen?" in Russian? Who can predict how the women's figure skating will turn out? Who just won his record-setting 13th medal?