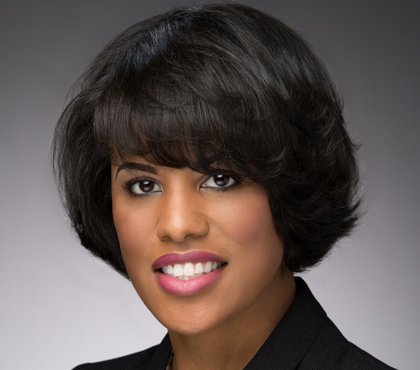 Mayor Stephanie Rawlings Blake
Stories this photo appears in:

On Monday, June 9, 2014, Mayor Stephanie Rawlings-Blake, Maryland Automobile Insurance Fund (MAIF) Executive Director M. Kent Krabbe and representatives of the business community announced MAIF's plan to relocate the company's headquarters to McHenry Row in Baltimore's Locust Point neighborhood. MAIF will occupy two new floors to be built atop Building 2 of the existing Phillip's Seafood headquarters at 1215 East Fort Avenue.

Mayor Stephanie Rawlings-Blake announced that job seeker resources continue to be available for unemployed city residents in light of the recent expiration of the federal Emergency Unemployment Compensation (EUC) program. Approximately 25,000 Maryland residents will be affected— including 5,000 Baltimore City residents because these unemployment benefits were not extended.