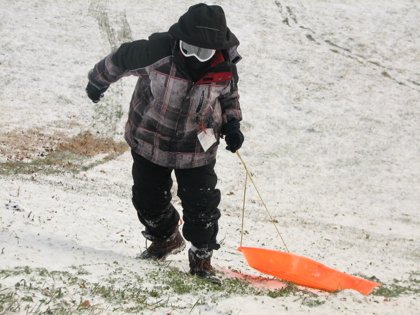 Make sure children are dressed in warm layers during periods of extreme cold
Stories this photo appears in:

Stranded in a secluded road with heavy snow falling, one Pennsylvania mom knew she had to do something. So, she walked for 30 hours in the wilderness, through 26 freezing miles, subsisting on twigs and her urine, to get help.

Snowstorms and extreme cold can create a situation that makes it unsafe for students, parents and staff to travel to and from school.

Hazardous travel conditions exist throughout state
Snow continues to blanket much of Maryland on Tuesday morning.

With predicted wind chills in the teens and single digits between tonight and Wednesday morning, Baltimore City Health Commissioner Oxiris Barbot, M.D. has declared a Code Blue in Baltimore for Sunday evening March 2 through Wednesday, March 5.

Winter conditions increase trips to the pediatric emergency room
"As the snow begins to fall, the number of childhood injuries begins to rise," says Mike Clemmens, MD, director of Anne Arundel Medical Center's Pediatric Emergency Department.