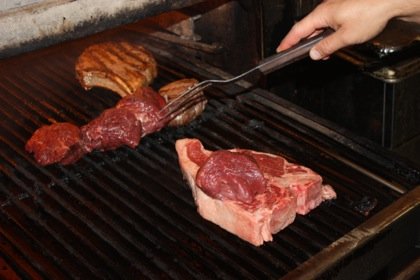 First popularized in the 1970s, the Paleo Diet asks people to follow a diet similar to those who lived during the Paleolithic era, between 2.6 million and 10,000 years ago. This means eating like hunters and gathers -- consuming lots of produce and animal protein, while avoiding sugar, grains, legumes and dairy altogether.
Stories this photo appears in:

Rankings are based on safety, effective weight loss, heart health, diabetes prevention
Followers of the Paleo Diet may go prehistoric on U.S. News & World Report this week.