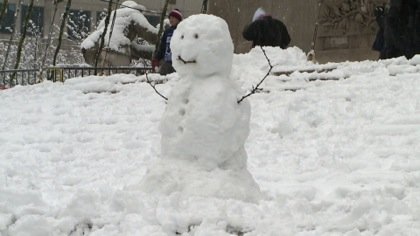 Stories this photo appears in:

Parking garages and call center open Friday
Annapolis Mayor Michael Pantelides is asking all residents to begin preparing for Friday's major winter storm.

If you're from, say, the Midwest or Northeast or Alaska, dealing with the cold is not only a way of life, but also a point of pride: You can take care of yourself, and you're not shy about pointing it out. But, as evidenced by this week's "polar vortex," cold weather can barrel through many parts of the country --- Georgia, Florida, Arkansas --- where people aren't used to sub-freezing temperatures.