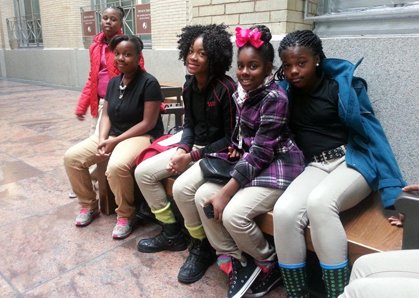 Delana Penn, a teacher and librarian at the National Academy Foundation and the Bluford Drew Jemison STEM Academy Middle School, has arranged overseas trips and local field trips for her students for the past four years. This year, Penn has scheduled a six-day excursion to Costa Rico that will include up to 40 students. These
students from the National Academy Foundation visited the Museum of Natural History in Washington, D.C. on one of their field trips.

Stories this photo appears in:

Delana Penn believes knowledge is power and one way that students are able to gain valuable knowledge is through travel.