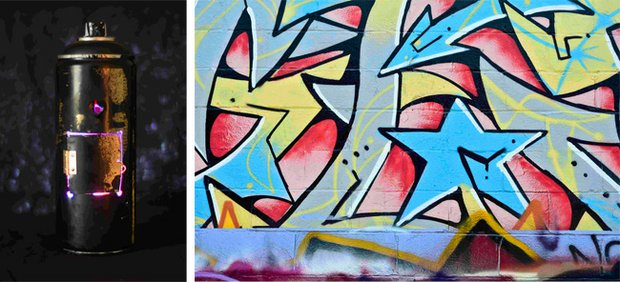 Left: Ian Tom, Montana Black Spray Paint Can, Right: Ian Tom, Lonely Blue Star

Stories this photo appears in:

Maryland Hall for the Creative Arts opens two exhibitions on January 9: Passing the Torch: Artists Influencing Artists in the Chaney Gallery and Hai-Ou Hou: Window Shopping Paintings in the Martino Gallery. A free reception will take place that evening from 5:30 p.m. to 7 p.m. The exhibits will remain on display through February 14, 2014.