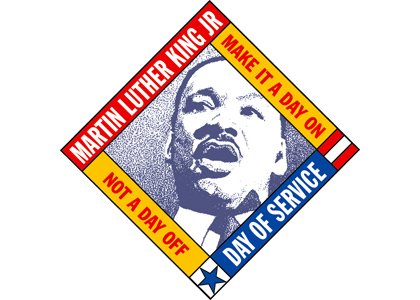 Stories this photo appears in:
The 2015 Martin Luther King, Jr. National Holiday should have a different impact on the collective consciousness of black America. Why? Because once again there are millions of black Americans who are more determined than ever to keep pushing forward to achieve full freedom, justice, equality and empowerment.
Make Monday, January 20, 2014, a "Day On not a Day Off." To celebrate Dr. Martin Luther King, Jr. Day, the Volunteer Center For Anne Arundel County, Church on the Rock and their partners invite you to celebrate by coming together and volunteering for several nonprofit organizations at one central location.