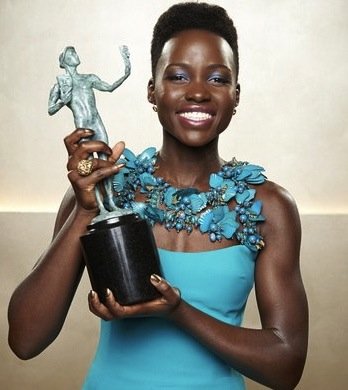 Lupita Nyong'o' won a supporting actress award for her performance in "12 Years a Slave," at the SAG Awards.

Stories this photo appears in:

Who needs a Hollywood pitch meeting when you've got the internet?

Lupita Nyong'o from "12 Years a Slave" wins SAG Award
Lupita Nyong'o and Jared Leto led off Saturday's 20th Annual Screen Actors Guild Awards by winning prizes for supporting female actor and supporting male actor, respectively.