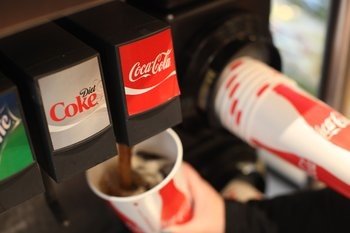 Coca Cola fountain drinks, 16oz. and larger cups being filled with soda. New York Mayor Michael Bloomberg proposes to ban all sugary soda drinks sold in large cups.
Stories this photo appears in:
An anti-obesity group backed by Coca-Cola has closed after criticism of ties to the soft drink maker.
A chemical found in many sodas may be dangerous to your health, Consumer Reports says. And no, it's not sugar (this time).