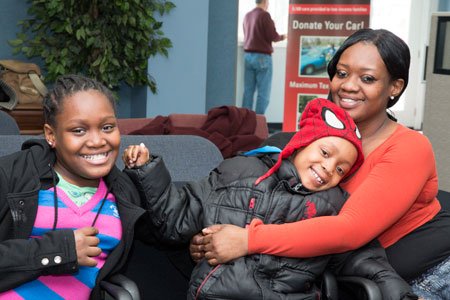 Vehicles For Change accepts and repairs donated cars, and in collaboration with several partners and the Maryland-based internet marketing and web design firm, CC&A Web Development awards them to pre-qualified families for as little as $750, enabling low-income families to become self-sufficient. The organization has awarded more than 4,700 cars since its inception 15 years ago. (Above) Krystal Parker and her children received a 2004 Ford Focus station wagon from Vehicles for Change on Valentine's Day.

Stories this photo appears in:
Marty Schwartz has enjoyed many special moments as president of the nonprofit, Vehicles for Change.