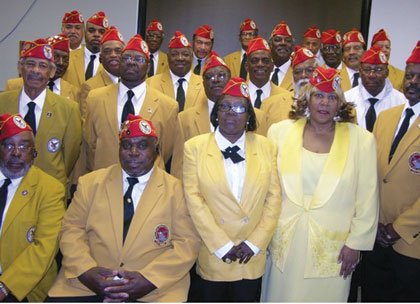 The Enlisted Association Chapter #9 & Auxiliary will host its 2nd Annual Black and White Ball on Sunday, June 8, 2014 from 4 p.m. to 8 p.m. at the Forum Caters located at 4210 Primrose Avenue in Baltimore. Rosa Pryor will be signing books at the event. For more information, call Carlos Hutchins at 443-963-5711.
Stories this photo appears in:

Hello everyone, it looks like it may be a beautiful weekend for us to go out and have some fun. "From my words to your ears," just follow my lead and take notes. I have some very interesting things to tell you.