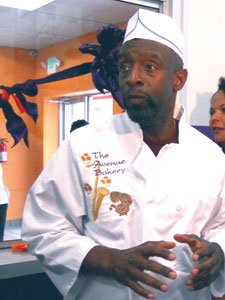 The Hamlin Family and the Royal Theater & Community Heritage Corporation host "A Taste of Jazz @ The Avenue Bakery" on Saturday, June 7, 2014 from 4 p.m. to 8 p.m. For more information, call: 443-280-2702.
Stories this photo appears in:

Hello everyone, it looks like it may be a beautiful weekend for us to go out and have some fun. "From my words to your ears," just follow my lead and take notes. I have some very interesting things to tell you.