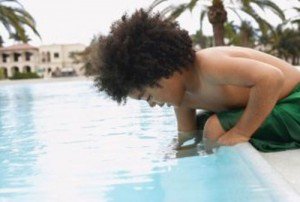 Stories this photo appears in:

Pastor George A. McKinney and his family were hosting a pool party four years ago. Several children and families were gathered, fellowshipping and having a good time. Nothing out of the ordinary for this annual event, which Pastor McKinney had been hosting for more than a decade without incident.

In the two weeks leading up the to unofficial start of summer, reports of accidental drowning deaths had already begun, including at least three victims under the age of four, and a 21 year-old Grambling State University senior, Alexandria Shelton.