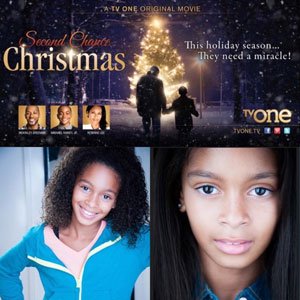 Gabrielle Goodman will appear in her first film project "Second Chance Christmas," which airs on Saturday, December 6, 2014 at 8 p.m. on TV One.
Stories this photo appears in:

Trisha Goodman believes in identifying goals, having faith and approaching them confidently. Nine months ago, she left Arnold, Maryland with her children Gabrielle Goodman and Michael Goodman in pursuit of dreams to work in the entertainment industry in California.