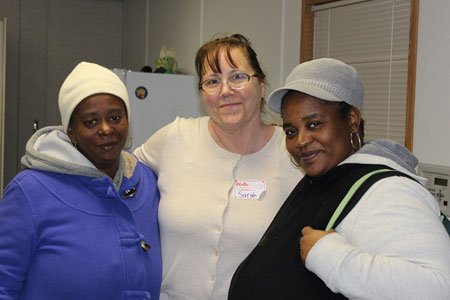 Shelter residents, Tier Brown (left), and Ja'Nae Trent (right), with Carouso. Brown and Trent who are transitioning to permanent housing received furnishings for their new homes.
Stories this photo appears in:

The Eastside Emergency Family Shelter, home to more than 150 homeless mothers and children was treated to a special day of holiday caring on December 20, 2014.