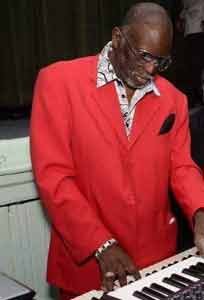 Renowned musician and organist Philip "Sir Andre" Stancil, known to most as "Sir Andre," died on October 24, 2015. Funeral arrangements are as follows: Viewing at 10 a.m. and Funeral Services are at 11 a.m. on Saturday, November 7, 2015 at Saint Marks Institutional Baptist Church at 655 Bentalou Street on the corner of Lanvale Street. There will be a musical tribute and special seating for the musicians. For more information, call Carlton Douglass Funeral Services 410-669-1738
Stories this photo appears in:
This weekend is all about celebrations of life and gospel!