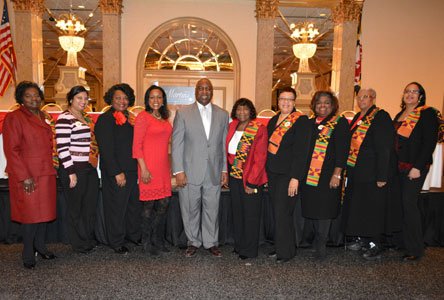 The Kings Landing Women's Service Club MLK Breakfast Committee Members (Left to right) Rev. Doretha Gilliam (deceased); Reanna Bandoo; Pauline Watson; Lisa Robinson; Jesse Wineberry; Marge Green (Deceased); Linda Hursey; Rhonda Parker; Sybil D. Thomas; and Tracy Mcllwain. The club will host the 41st Annual Dr. Martin Luther King, Jr. Memorial Breakfast on Monday, January 18, 2016 from 8 a.m. to 10:30 a.m. at Martin's West on Dogwood Road in Baltimore
Stories this photo appears in:

Hello everyone, I hope you and your family are well at the beginning of this New Year. It is sad to know that many lives have been lost on the streets through violence and a few because of health reasons.