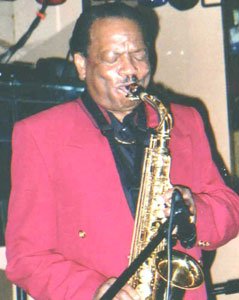 Carlos Johnson & the Zone 1 Band will perform at the "Jazz @ The Motor House, 120 West North Avenue in Baltimore on Saturday, January 16, 7 p.m. Hosted by "Be Mo Jazz." For tickets, call 202-262-7571 and tell them "Rambling Rose" told you.
Stories this photo appears in:

Hello everyone, I hope you and your family are well at the beginning of this New Year. It is sad to know that many lives have been lost on the streets through violence and a few because of health reasons.