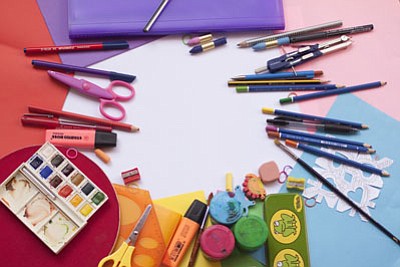 School supplies.
Stories this photo appears in:
How Can Parents and the Community Get More Involved in ESSA?
Increasing parental engagement in education has been an important task for education policy makers.
Amazon has already disrupted traditional retail and its recent acquisition of Whole Foods suggests it could change the way we grocery shop, too.
Parents' Back to School Responsibilities
Problems: Some parents never meet their children's teachers, attend PTA meetings, monitor homework assignments, discuss report cards or monitor what their children wear to school.