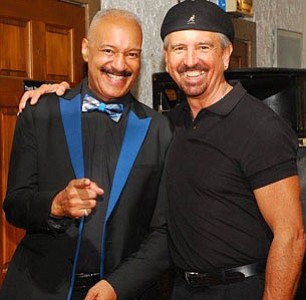 Renowned organist and vocalist Greg Hatza and popular drummer and Radio Personality Robert Shahid will celebrate their birthdays at Caton Castle by calling it a Sagittarius Birthday Bash on Saturday, December 9, 2017 from 6 p.m. to 10 p.m. For ticket information, call 443-413-3523.
Stories this photo appears in:

Hello everyone, hoping that your Thanksgiving was all you wished it to be. I know some of us, including me, was a little sad remembering the lost of family members and friends who would have been joining you around that Thanksgiving table is no longer with us.