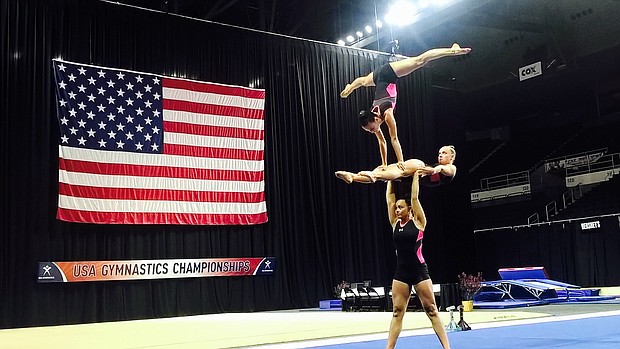 Sophia Handel, a 12th grader at George Washington University Online High School (GWUOHS), has been passionate about gymnastics since she was nine years old. The Russian-born gymnast
and her teammates are ranked No. 1 in the United States, No. 2 in Europe, and No. 4 in the world for acrobatic gymnastics.
Stories this photo appears in:
An Annapolis resident, Sophia credits her flexible school schedule at GWUOHS for allowing her the freedom to practice three hours a day, five days a week, and travel across the world while still receiving a high-quality education.