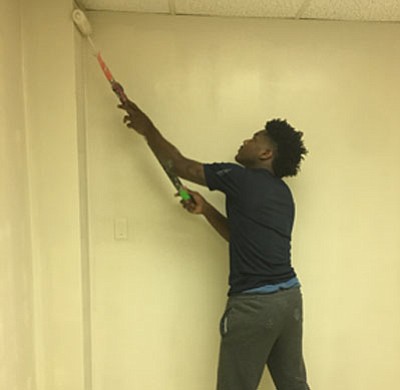 Tnaejah Watts of Annapolis learns how to paint at the first B.L.A.C.K. program event. Even before establishing the new program, Ward was a mentor to the 17-year-old who attends Annapolis High School.

Stories this photo appears in:

Deonte Ward, 27, is an Annapolis resident who acknowledges the importance of helping young black men on a positive path.