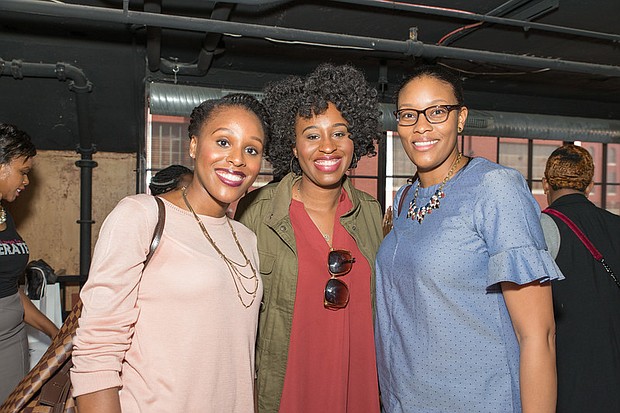 (L-R) Orlett Haskett-Torrance, Olesha Haskett, and Shivar Stewart attend March 2017 Vision+Strategy Brunch.
Stories this photo appears in:

Last month women gathered in Baltimore to learn, connect, and grow together over brunch, networking, and many memorable moments of learning and connecting. This was not just brunch, but an intentional gathering of women for the purpose of encouraging personal growth. The Vision+Strategy Brunch, curated by Baltimore native and businesswoman, Cassandra N. Vincent is a space created where women are highly encouraged to connect with one another and share ways to live their most purposeful and fulfilled lives.