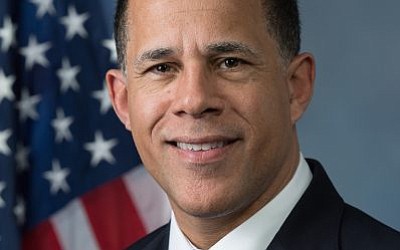 Rep. Anthony G. Brown (D-Md.) says that the consent decree is an important milestone in the fight to make critical reforms to the city's justice infrastructure.
Stories this photo appears in:

Two years ago on April 12, 2015, Freddie Gray's life was lost while in custody of the Baltimore City Police Department (BPD). The civil unrest and uprising that followed—involving residents in some of Baltimore's poorest and most segregated neighborhoods—jolted the City to confront systemic problems: racial injustice, entrenched poverty, mistrust between the community and police, blighted neighborhoods, and the American Dream not only deferred but simply out of reach. While achieving lasting change on many social and economic issues has been difficult to realize, the approval of a consent decree between the federal government and the City to overhaul the Police Department was a sign of optimism.