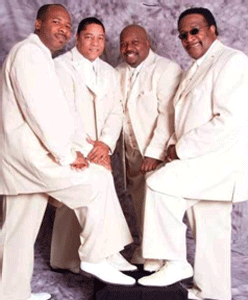 The Dynamic Superior will perform at the 1st Annual Royal Theatre Reunion Show on Saturday, November 11 from 8 p.m. until 1 a.m. at the Patapsco Arena, 3301 Annapolis Road in Baltimore. For tickets call 410-905-4695.
Stories this photo appears in:

Hello everyone! I truly hope everything is well with you. It has been a sad couple of weeks for me, because of the passing of loved ones. I have been to several funerals and viewings in the last couple of weeks; David "Hollywood" Hollingsworth; Gabrielle Goodman and David Bun's Mother, Elizabeth Gambrill Bun; Dr. Doo-Wop, Howard Easley's brother and renowned popular drummer, Bobby Ward's brother, John Ward who was a renowned saxophonist.