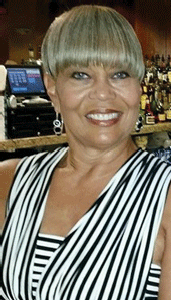 Freddie Vaughn and the Baltimore Kappa Silhouettes' are celebrating their Annual Scholarship Event with a Brunch on Saturday, November 18, 2017 from 11:30 a.m. until 3 p.m. at the Forum. The Spindles will be entertaining you. For tickets and more information, call: 443-542-8275.
Stories this photo appears in:

Hello everyone! "Baby its cold outside"! My goodness gracious, what a difference a month makes! It is cold as hell outside. What can I say— please buddle up with your scarf, long johns, gloves and hat and let's party!