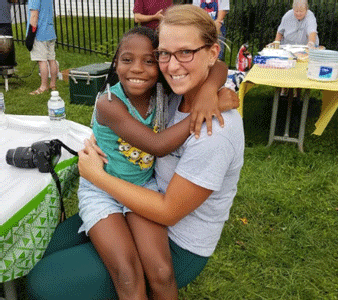 Courtney Long, a third grade teacher at Timber Grove Elementary School in Owings Mills with Mikel, a student in her class last year.
Stories this photo appears in:

More than two thirds of teachers in the United States are heading back to their classrooms prepared to welcome their students, including many in Baltimore where schools are set to open on Tuesday, September 4, 2018. This year, teachers will again have the help of Teachers Pay Teachers (TpT), an online marketplace for teacher-authored resources that equips educators with lesson plans from a single day's worksheet to an entire year's curriculum.