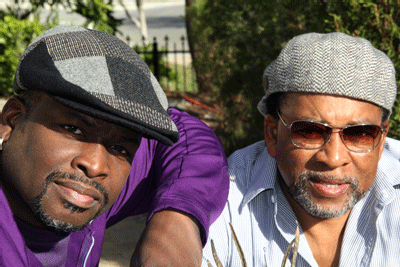 Nationally renowned and internationally acclaimed African American artists Larry "Poncho" Brown and Charles Bibbs. Both Brown and Bibbs believe that The Cosby Show in the mid 1980s was responsible for highlighting and greatly increasing the popularity of modern black art.
Stories this photo appears in:

Before 1980, African-American artists had little choice but to only seek the support of black America. Exhibition venues were few, museum opportunities rare and there was no real infrastructure for African-American art.