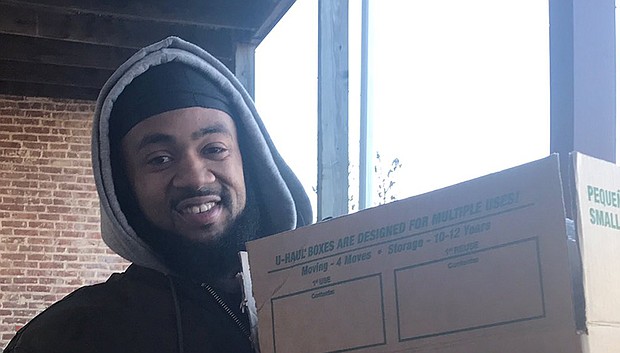 Former NFL linebacker Aaron Maybin is currently raising money for students in Baltimore city schools.
Stories this photo appears in:

Thousands of people stepped up to help former NFL linebacker Aaron Maybin raise money for students in Baltimore's public schools after his tweets showing students wearing jackets and winter hats inside a classroom went viral. He has continued to raise awareness about the issue by promoting a clothing drive and other initiatives to support the students.