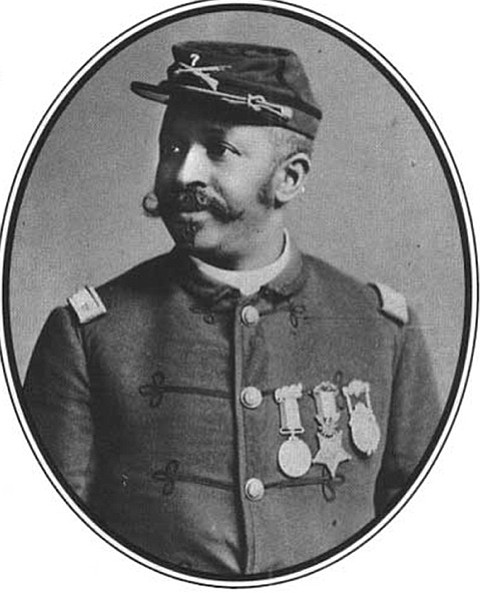 Brevet Lieutenant Colonel Alexander T. August— An African American Surgeon assigned to the 7th USCT Regiment. While on a train that stopped in Baltimore, MD, he was singled out while wearing his uniform and was attacked by white men.
Stories this photo appears in:

Very few documented histories of African American life and communities are available in Baltimore County. However, historian and author Louis S. Diggs, the president of the Friends of Historical Cherry Hill AUMP, Inc. and the president of the board of the Diggs-Johnson Museum in Granite continues his mission to tell these stories.