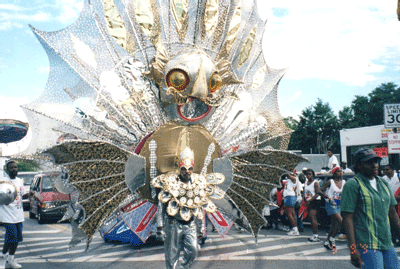 The Baltimore/Washington DC One Carnival, formerly known as the "Caribbean Carnival Festival" founded by Dr. Elaine Simon, owner of "Touch of Paris Salon" takes place on Saturday, July 14 & Sunday, July 15 in Lake Clifton Park at 2701 St. Lo Drive in Baltimore City starting at 12 noon. Caribbean music, island culture and the one-of-a kind colorful costumes will be on full display
Stories this photo appears in:

Rambling Rose
The Baltimore Washington One Carnival is an annual event in July that celebrates local Caribbean communities and their culture. Highlights of the Carnival weekend include a Caribbean-style street parade and a two-day outdoor festival. This year's event takes place on Saturday July 14, and Sunday July 15, 2018 at Clifton Park in Baltimore, Maryland.