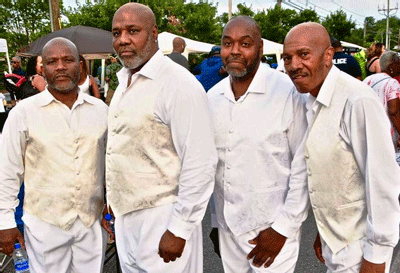 The legendary Spindles will perform at the "DipNic Festival on Saturday, July 14, 2018 at the Elks Camp Barrett located at 1001 Chesterfield Road in Crownsville, Maryland.
Stories this photo appears in:

Rambling Rose
The Baltimore Washington One Carnival is an annual event in July that celebrates local Caribbean communities and their culture. Highlights of the Carnival weekend include a Caribbean-style street parade and a two-day outdoor festival. This year's event takes place on Saturday July 14, and Sunday July 15, 2018 at Clifton Park in Baltimore, Maryland.