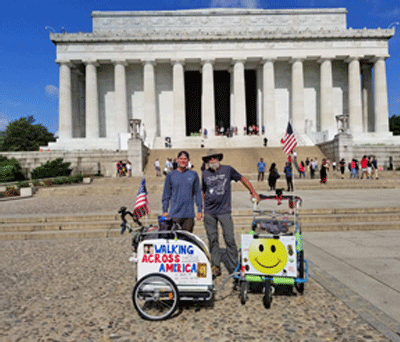 Brett Bramble and John Azerolo are walking from Key West to Fort Kent, Maine, a 2,500-mile trek to raise awareness about the opioid overdose crisis currently gripping our nation. They arrived in downtown Baltimore on Saturday, May 26, 2018. They are pictured on the steps of the Lincoln Memorial during their stop in Washington, D.C. before they arrived in Maryland.
Stories this photo appears in:

Brett Bramble and John Azerolo, and a dog named Domino, strolled along Route 40 in Baltimore last week for a cause that has gripped the nation: overdose awareness.