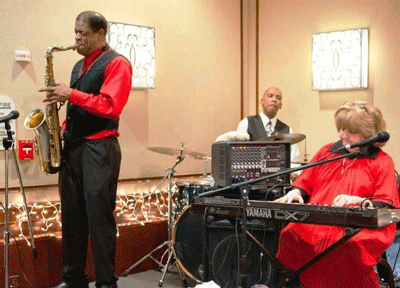 Jazz Expressways Foundation is hosting their Breakfast Show on Saturday, March 10 from 10 a.m. until 2 p.m. at the Forest Park Senior Center, 4801 Liberty Heights Avenue. Full buffet breakfast, BYOB and free set-ups, book signings, vendors, and live entertainment featuring Nevitta Ruddy and her band.
Stories this photo appears in:

Hello my dear friends! I just want to let you know that I appreciate all of you. I was in the hospital for a minute to have a procedure to look for a tumor in my stomach, well they didn't find it there, so they have to continue to search. In the meantime, I am doing fine and ready to rock n' roll. I want to thank you for your prayers, because God's hands were all in this. He heard your prayers.