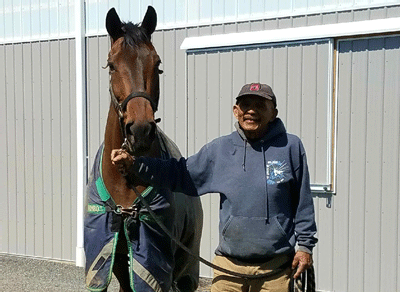 William Henry Dorsey, 85, has worked with horses for more than 50 years and is still going strong. He works for Willow Wood show barn in Howard County, Md.
Stories this photo appears in:

Every May, the Administration on Aging, part of the Administration for Community Living, leads our nation's observance of Older American's Month. The 2018 theme, "Engage at Every Age", emphasizes that you are never too old (or young) to take part in activities that can enrich your physical, mental, and emotional well-being. It also celebrates the many ways in which older adults make a difference in our communities. William Henry Dorsey, 85 is among them. He is a barn manager, works seven-days-a-week and has worked with horses for over 50 years.