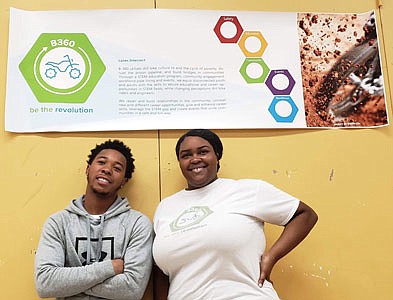 B-360 founder Brittany Young and Chino Braxton during the event. Young who is an engineer launched the program in March 2017 and to date B-360 has provided service to more than over 2,200 students.
Stories this photo appears in:
Chino Braxton began riding dirt bikes at age six in Baltimore. Today, he is a highly sought-after motorcross athlete with an endorsement from Under Armor. He was born and raised in Baltimore City. He grew up in the Reisterstown Road area near Park Heights. Now 21, he recently made a surprise visit to students in B-360 Baltimore, an organization that utilizes dirt bike culture to end the cycle of poverty, disrupt the prison pipeline, and build bridges in communities.