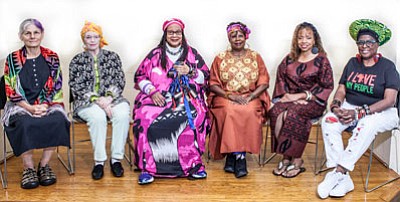 The Griots' Circle of Maryland will host a performance called "Love Lifted Me" (for adults only) on Sunday, October 7, 2018 from 3 p.m. to 6 p.m. at the Arena Players located at 801 McCulloh Street in Baltimore. The performance is directed by Gordon "Soorah" Parks. The Board Members are Joan Stevenson, Karen Burdnell, Mama Linda Goss, Kay L. Merrill, Julia Hammid, Anokwale Anansesemfo, and Deborah Pierce-Fakunle.
Stories this photo appears in:

Free of stress and dumb stuff. It looks like the rain has taken a break so we can enjoy a little bit of entertainment.