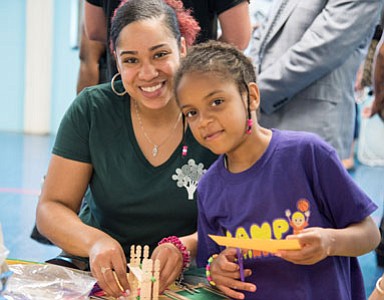 Britney Pitts, Parent University I Coordinator, doing Arts & Crafts with a youngster at "Parent University," a Promise Heights program.
Stories this photo appears in:

The U.S. Department of Education has awarded Promise Heights a five-year, $30 million grant to continue its effort to improve the lives of children and families in the West Baltimore neighborhood of Upton/Druid Heights. The grant enables Promise Heights to continue its comprehensive plan for combating poverty and increasing academic achievement in the local community.