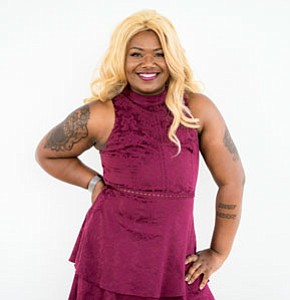 Shay Sharpe is an Ambassador for Kiss This 4 MBC™, a campaign seeking to increase much-needed research funding and support for the Metastatic Breast Cancer community. Diagnosed with breast cancer at age 26, Sharpe is now 40 and on a mission to ensure that breast cancer is on the radar of every woman— particularly younger women.
Stories this photo appears in:

Shay Sharpe's Story
The is Part 1 of a two-part series about Metastatic Breast Cancer during Breast Cancer Awareness Month, an annual international health campaign observed every October to increase awareness of the disease and to raise funds for research into its cause, prevention, diagnosis, treatment and cure.