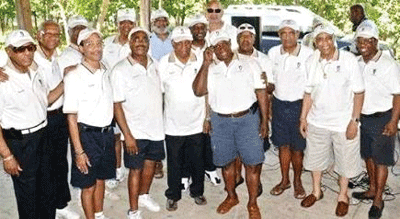 The Meritocrats Spring Fling Cabaret takes place Saturday, April 13, 2019 from 9 p.m. to 1 a.m. at the Diamondz Hall, 9980 Liberty Road in Randallstown. BYOB and BYOF.
For tickets, call Cleve Brister at 410-358-5740.
Stories this photo appears in:

Spring is finally here, Thank God! My "Rosemobile" is all gassed up and ready to go, so mark your calendar and let's have some fun!